Biomedical Image Technologies (BIT)
Dept. Ingeniería Electrónica (Universidad Politécnica de Madrid)

Research
BIT-UPM has devoted his recent history to consolidate different research areas of scientific relevance in the international context of biomedical imaging technologies. Our main goal is to support translational and preclinical research as well as biological systems understanding approaching from organs to proteins, and from image processing to high performance electronics.
The main activities are: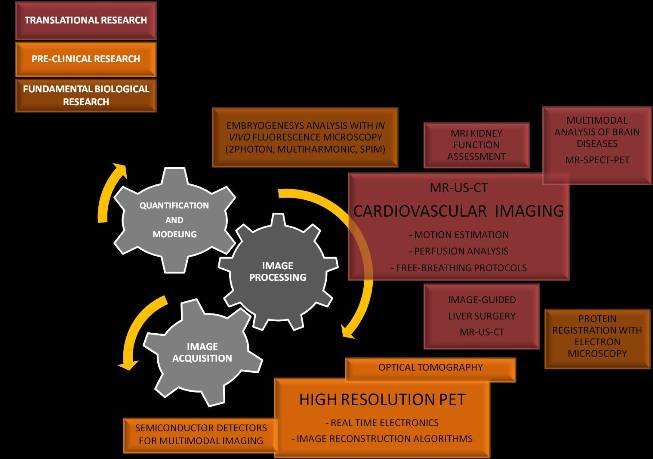 Copyright © 2005-2016 BIT-UPM. Map of web.
Last modified on 29 Aug. 2016 by andres@die.upm.es