"Electronic Systems" on attractive roadmap in the GITST
Imagen: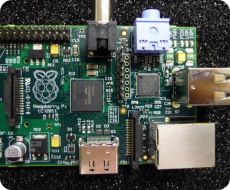 Last May 20th, the "Orientation day for 3rd year students" took place addressing the 4 different specializations/roadmaps of the "Grado en Ingeniería de Tecnologías y Servicios de Telecomunicación" (GITST, Plan 2010). The departments of Electronics and the TEAT presented together their program of Electronic Systems, highlighting the relationships among hardware-software-aplicación, as the foundation of the the program and as an innovation key for the future. As the well acknowledged proffesor Alan Kay (UCLA) said "People who are really serious about software should make their own hardware".
The students interested in this area can contact any member of the IE team for further information and personalized advice.
Destacada primera pagina: